5 girl brutal rough sex gang bang on Ultimate Surrender.
Losing has it's consequences.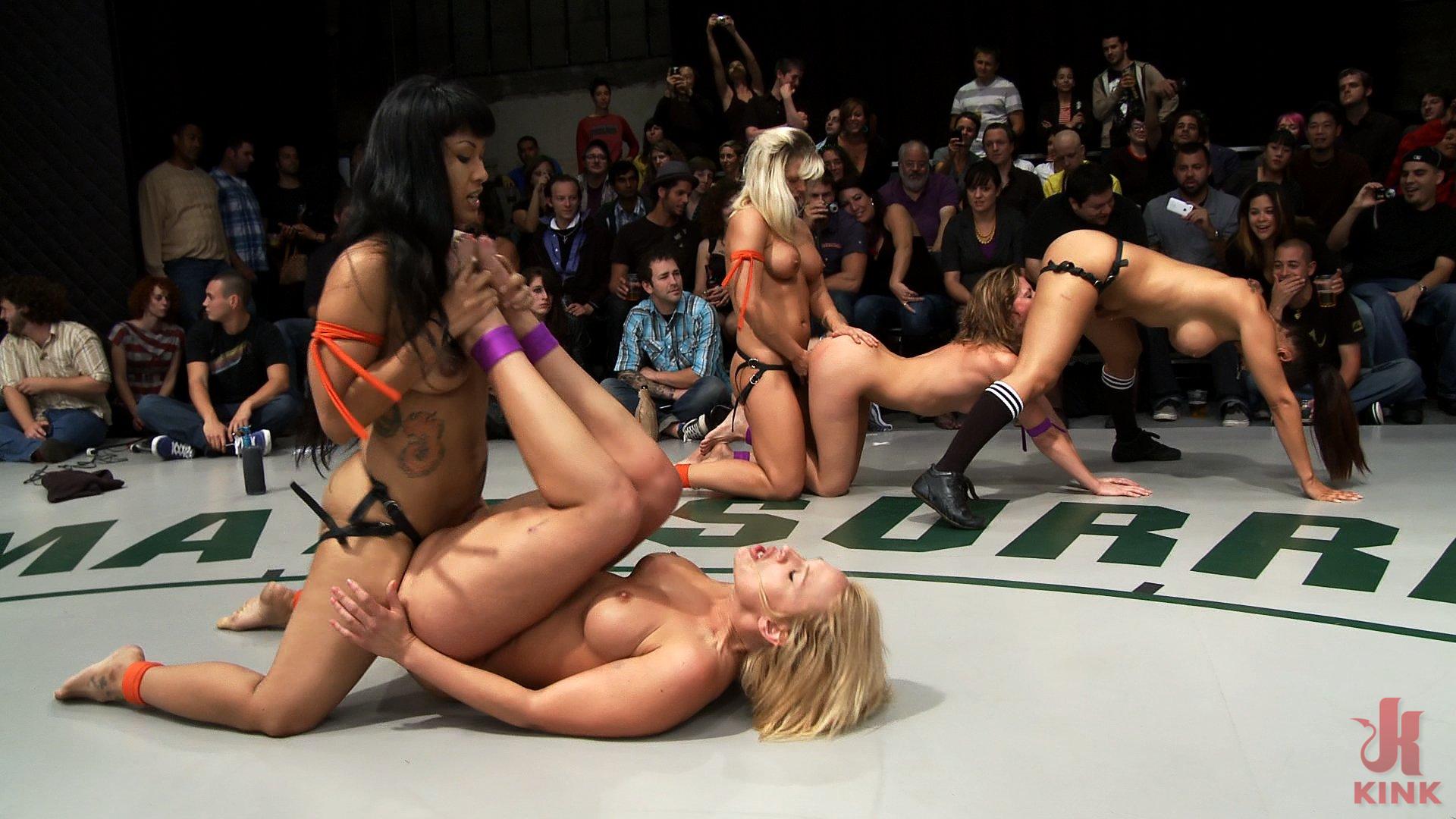 Join Site!
700+ Shoots
500+ HOURS of Video
150k+ Pictures
Updates every Friday in HD
Plus one live tag team match per month
Access to member forums
DragonLily
"The Dragon"
Height:
5'4
Weight:
120lbs
Season W/L:
(3 - 0)
Lifetime W/L:
(36 - 7)
Isis Love
"Goddess"
Height:
5'6
Weight:
115lbs
Season W/L:
(6 - 1)
Lifetime W/L:
(25 - 8)
Ariel X
"The Assassin"
Height:
5'3
Weight:
110lbs
Season W/L:
(3 - 0)
Lifetime W/L:
(42 - 6)
Mellanie Monroe
"The Cowgirl"
Height:
5'9"
Weight:
lbs
Season W/L:
(3 - 4)
Lifetime W/L:
(3 - 4)
Holly Heart
"The Hit Man"
Height:
Weight:
135lbs
Season W/L:
(3 - 0)
Lifetime W/L:
(8 - 12)
Welcome to Tag Team Tuesdays. This is round 4 of 4 of the live August match up between The Dragons and Team Ice. The only real non-scripted sex wresting in the world!

The match is over, Ariel X and Mellanie Monroe have lost and now the winner get to fuck them and fuck them good. Not only did they lose in front of a live audience and live to the members, now they are getting fucked the ultimate humiliation.

It starts out with the winner riding the losers like farm animals. The live crowd snickers and smiles as the girls submit and carry the winners on their backs. suddenly the crowd goes wild and Isis Love walks onto the mat with a strap on, taking of her shirt and unleashing her huge breasts.

The electricity of the crowd fuels the winners and a brutal rough sex orgy ensues. Ariel X and Mellanie, are fucked and fucked thoroughly! In the end Isis lines up the girls and squirts all over both their heads a fitting end to a amazing sex round.