Fall of the Champion. Anal Fisting for the Loser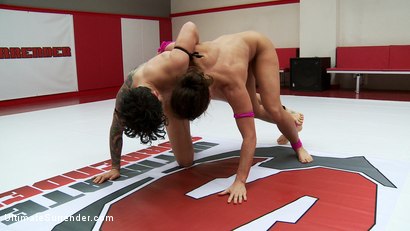 Join Site!
700+ Shoots
500+ HOURS of Video
150k+ Pictures
Updates every Friday in HD
Plus one live tag team match per month
Access to member forums
Darling
"The Grappler"
Height:
5'4
Weight:
120lbs
Season W/L:
(0 - 2)
Lifetime W/L:
(34 - 14)
Syd Blakovich
"The Nightmare"
Height:
5'2"
Weight:
120lbs
Season W/L:
(1 - 0)
Lifetime W/L:
(20 - 3)
Ariel X
"The Assassin"
Height:
5'3
Weight:
110lbs
Season W/L:
(3 - 0)
Lifetime W/L:
(42 - 6)
For the first time EVER Ultimate Surrender puts two champions up against each other in one match. Ariel X is back on the mats to face Syd Blakovich. These two wrestlers are the most highly decorated fighters U/S has to offer. They are the only 2 wrestlers to ever win summer vengeance more than once and this is the first time we have been able to get 2 former champions on the mat for a match together. Most girls retire after the win. But these girls just wont give up.

Someone must lose today. Only one can win and one must give the Ultimate Surrender. The most extreme round 4 in US history. Ref, Darling joins in on the action. Losers get DP'ed and Anally fisted.