Ariel "The Assassin" X (1-0)
vs
Mellanie "The Cowgirl" Monroe (0-0)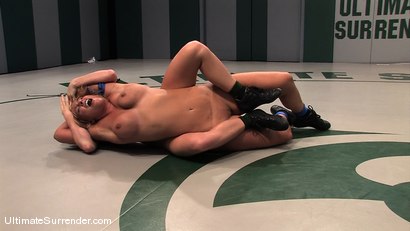 Join Site!
700+ Shoots
500+ HOURS of Video
150k+ Pictures
Updates every Friday in HD
Plus one live tag team match per month
Access to member forums
Ariel X
"The Assassin"
Height:
5'3
Weight:
110lbs
Season W/L:
(3 - 0)
Lifetime W/L:
(42 - 6)
Mellanie Monroe
"The Cowgirl"
Height:
5'9"
Weight:
lbs
Season W/L:
(3 - 4)
Lifetime W/L:
(3 - 4)

Season Seven Match

ARIEL X
The Assassin
HT: 5'2
WT: 115 lbs
Season record (1-0)
Lifetime record (13-2)
Ranked 1st

MELLANIE
The Cowgirl
HT: 5'9
WT: 155lbs
Season record (0-0)
Lifetime record (0-0)

Ariel X was last season's overall Champion, this season she is in even better shape and wants to do what no one has done in US History; win two championships.

Mellanie Monroe is a hot MILF with great natural tits, and booming body. Mellanie contacted us about Wrestling, and is very excited to be in the league. Keep you eye on this one you will see her break into the upper ranks in no time.

Well Mellanie just learned size and strength will never over come experience on the US mat. Tiny little Ariel X just kicked her big MILF ass. The biger they are the deeper they get fucked.