Tia "Jade" Ling (2-0)
vs
The Dragon(2-0)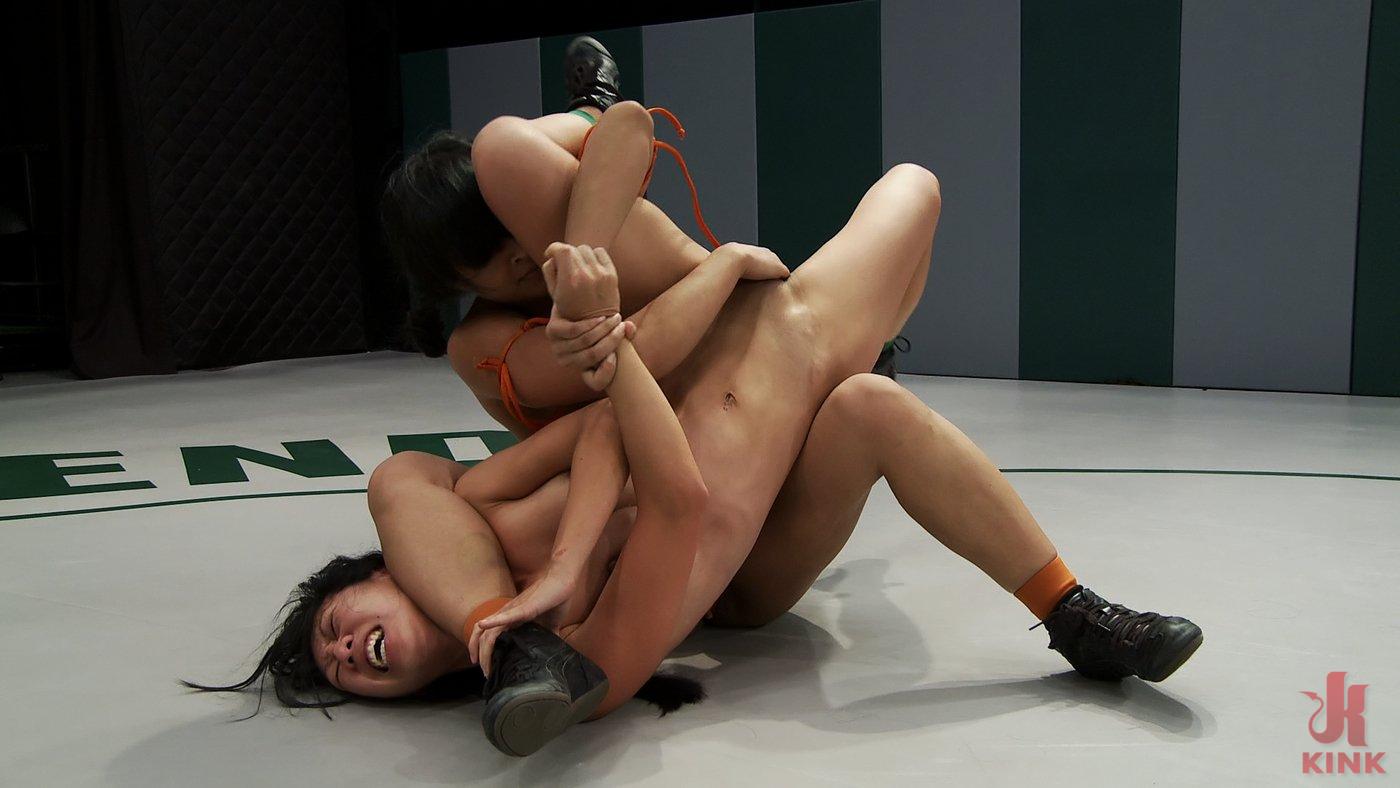 Join Site!
700+ Shoots
500+ HOURS of Video
150k+ Pictures
Updates every Friday in HD
Plus one live tag team match per month
Access to member forums
DragonLily
"The Dragon"
Height:
5'4
Weight:
120lbs
Season W/L:
(3 - 0)
Lifetime W/L:
(36 - 7)
Tia Ling
"JADE"
Height:
5'1''
Weight:
110lbs
Season W/L:
(1 - 0)
Lifetime W/L:
(9 - 5)

Season Seven Match
TIA LING
Jade
HT: 5'1
WT: 102lbs
Season record (2-0)
Lifetime record (3-2)
Ranked 7th
DRAGONLILY
The Dragon
HT: 5'4
WT:126 lbs
Season record (2-0)
Lifetime record (27-5)
Ranked 1st
Battle of the undefeated! Tia Ling (7th) takes on The Dragon (1st). Tia has had a lot of training off the mat; her husband is a black belt in many disciplines and often spars with Tia. The Dragon is back after a long maternity leave and is trying to return to her pre-maternity leave skill level.
Tia Ling is just outmatched on every level. The Dragon uses Tia like a rag doll. I'm not saying this match is a cake walk; it's a brutal beating. Tia never gives in or gives up, and the Dragon uses full power on her helpless Asian opponent.
Crushing scissor locks and fingers in the pussy - Tia has to endure it all. After getting beat so thoroughly, Tia is just as helpless in RD4 as The Dragon dominates her sexually. Tia is made to cum over and over, and gets fucked in the ass, pussy and mouth! When the Dragon is done fucking the hell out of Jade, she's just a rolled up ball of whimpering flesh on the mat. This is Tia's worst and most brutal defeat to date!