Isis "The Goddess" Love(4-0)
vs
Holly "The Hit Man" Heart (0-4)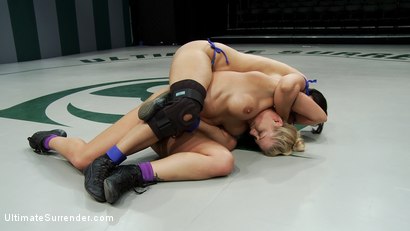 Join Site!
700+ Shoots
500+ HOURS of Video
150k+ Pictures
Updates every Friday in HD
Plus one live tag team match per month
Access to member forums
Isis Love
"Goddess"
Height:
5'6
Weight:
115lbs
Season W/L:
(6 - 1)
Lifetime W/L:
(25 - 8)
Holly Heart
"The Hit Man"
Height:
Weight:
135lbs
Season W/L:
(3 - 0)
Lifetime W/L:
(8 - 12)

Season Seven Match

ISIS LOVE
The Goddess
HT: 5'6
WT: 125 lbs
Season record (4-0)
Lifetime record (22-7)
Ranked 6th

HOLLY HEART
The Hit Man
HT: 5'6
WT: 135lbs
Season record (0-4)
Lifetime record (0-4)
Ranked 10th
Final matches before the Summer Vengeance tournament begins. Each wrestler hoping to gets some valuable mat time. For practice, conditioning, and to increase speed and strength. This year's tournament is going to be the most competitive to date.

Isis Love is giving up 10lbs to Holly Heart and those ten pound are all muscle. Holly is one of the strongest wrestlers we have and she is slowly gaining experience to the point where she will soon be feared.

The score is close and Holly is holding her own against the veteran. Isis is in control of the match make no mistake, however near the end of the second round fate intervenes and a injury rears it's ugly head. Precautions are taken, both girls will be fit for the tournament and we continue into a brutal Round Four.