Darling, Penny Barber, Syd Blakovich, Holly Heart, Juliette March, Cheyenne Jewel, Izamar Gutierrez, Yasmine Loven, Daisy Ducati, Mia Li, Mona Wales, Angel Allwood, Lisa Tiffian
on September 4 at 7:00 PM PDT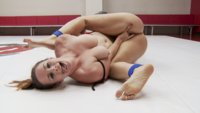 Cheyenne Jewel and Bella Rossi have not had a singles match yet. Today, Summer Vengeance puts these two hot red heads against each other. Bella Rossi uses her 69 positioning to wrap up Cheyenne and finger fuck her close to orgasm
Join Site!
Buy Shoot!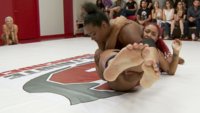 this is the last 2 on 2 tag match for this season. The Finale will be stream Live on September 4th, No audience. Team Tarrasque has been making some ground in the last few matches. They have picked up some momentum and they are closing the gap. Will they have what it takes to even the score going into the finale? Losing Team captain if fucked hard in front of the audience. Losers trib fuck in a biggest loser battle. Everyone gets fucked one way or another.
Join Site!
Buy Shoot!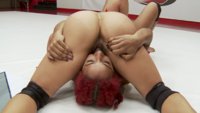 Daisy Ducati is Ranked 8th in Summer Vengeance. Izamar Gutierrez is ranked 3rd. These girls go all out to pin, submit, control and dominate each other. The sound of agony these girls make while they are being dominated by the physical strength of their opponents is one of the hottest things of this match. When the buzzer goes off, one wrestler keeps going trying to get and "unofficial" OOTM. Loser is Lifted into a Torture-Rack and FISTED
Join Site!
Buy Shoot!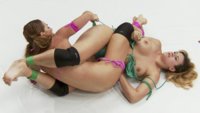 Savanna Fox has been waiting for this day for a long time. Her first match on Ultimate Surrender was against Penny Barber. She lost to Penny the first time around but she has gone on to get a 5 match winning streak. Now that she understand the rules better, she is confident that she will be able to redeem herself against Penny. Penny is confident she will win just based on her size advantage. This match is everything erotic wrestling fans dream of. it's all out action with back and forth control for both girls. Several moments of "double control" where the girls must use their sex skills to out last the other girl. This match is so close it comes down to the final 10 seconds of the match. The girl who can score points better by face sitting and getting fingers into the pussy comes out the victor in the very last moment of the Match. This is Unbelievable!!
Join Site!
Buy Shoot!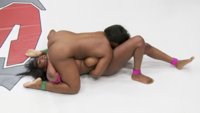 Yasmine Loven is Ranked 6th, She is taking on Lisa Tiffian Ranked 12. These two gorgeous ebony babes clash hard on the mats. Their moves are powerful and brutal. This is extreme competitve erotic wrestling at it's finest. These two are on the same tag team this season so who ever wins is really gonna take it out on the loser for being a disgrace to their team! Winner fucks the loser with a gigantic Cock!
Join Site!
Buy Shoot!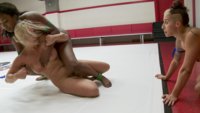 The season is coming to an end soon. The team captains must think their wrestlers can fend for themselves because Both captains are out today. Maybe the captains are tired of getting gang banged when their team fails under their leadership. Regardless, we have 4 great wrestlers today. Lisa Tiffian and Yasmine Loven take on Andre Shakti and Angel Allwood. This is a brutal war. The Winners fuck the loser hard and fast. Loser is Fisted, dragged off the mat and her partner is DP'ed
Join Site!
Buy Shoot!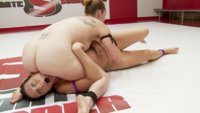 Bella Rossi and Wenona are both Veterans of this sex sport. It's hard to believe that these two have never had a singles match for Ultimate Surrender after all the years they both have been wrestling for us. Today they finally meet. This is a brutal back and forth war. The last few minutes of this match the girls have double control and both fight feverishly to finger the other and make her come. This truly is a sex fight. They both are counting on making each other cum so they can be victorious and fuck their prize, Winner is fucked hard.
Join Site!
Buy Shoot!