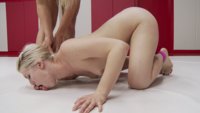 We have Ella Nova here for her first rookie cup tournament. Today she meets the stunning, Angel Allwood. Both these girls like to play hard on the mats and in the sac. Who ever wins is destined to make the loser gape. Rookie Loser gets fucked so hard her pussy won't close back up. Tournament matches are humiliating. If you lose, you're out of the tournament. The winner moves on for more money more glory and more pussy to pillage. This match, the winner brutally fucks the loser, humiliates her with making her suck all the sweat from her toes, ass and tits.
Join Site!
Buy Shoot!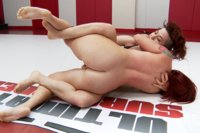 Welcome To Season 12 Rookie Cup Tournament. Ingrid Mouth has had a very promising wrestling career on US so far. She bullied through Andre Shakti and today she's planning on doing the same to Sophia Locke. Sophia has limited wrestling experience but her legs are insanely strong. She plans to bulldoze over ingrid and move on in this tournament.
Join Site!
Buy Shoot!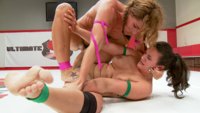 This is Savanna Fox's first US match. She has some wrestling experience but she's also got a devastatingly huge booty that can pin girls down. Penny Barber has some ass of her own. These girls fight to impose their will on each other. Outstanding performance from a First time US wrestler. Loser gets an explosive load of cum splattered on her freshly fucked holes.
Join Site!
Buy Shoot!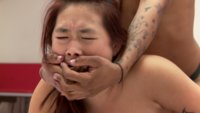 Lea Hart is a sexy, orgasmic Asian Wrestler with tenacity. She's sexy, skilled, stubborn and the best part is, when she's trapped on the mat getting finger blasted, she can't help but to cum. Sasha banks HATES losing more than anything. She wants a win today but most of all she'd like to make a girl cum on the mats. Winner Hand gags and fucks the losers in humiliating fashion
Join Site!
Buy Shoot!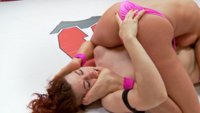 Ingrid Mouth had an impressive debut on Ultimate Surrender when she beat an experienced, Andre Shakti. She is ranked as our #1 rookie this year and and is expected to win the rookie cup tournament. Today she is going to be made humble by Ariel X, who is so sure of herself she claims she could beat any rookie even while she is blind folded. Red, Syd Blackovich, calls Ariel out on this claim and a blind folded Match ensues.
Join Site!
Buy Shoot!
Last month's tag match was very close, this months, not so much. With two premature leaves on the teams, Team Captains Darling and Penny Barber step in to replace their injured wrestlers. With Darling and Izamar wrestling for Team Grappler, the Tarrasques didn't stand a chance. Penny Barber cums multiple times on the mats, it's as if she wasn't even trying to win for her team or maybe she gets so turned on from being trapped and fingered while trying to resist that she just cums THAT fast. There are dire consequences for the losing team.
Join Site!
Buy Shoot!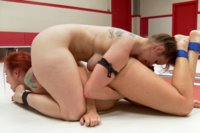 Bella Rossi is back on the mats to show the rookies what it's like to get worked over and fucked upside down. Sophia "Quadzilla" Locke is a strong buxom red head with the heart of a warrior. She thinks she can take down the Annihilator and she has some strong and humiliating words for Bella Rossi before the match even starts.
Join Site!
Buy Shoot!