Darling, Penny Barber, Mona Wales, Angel Allwood, Ingrid Mouth
on June 5 at 7:00 PM PDT
June Tag Team, Team Tarraque vs. Team Grappler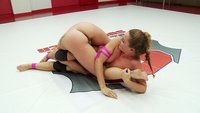 The Rookie Cup is Heating up. Lisa Tiffian has made it to the finals. Today we see who will meet her there. Savanna Fox and Angel Allwood have both dominated their first Rookie cup matches. Tournament Matches are high stakes. Today the Loser is utterly destroyed and fucked properly with a anal and DP. The Ref is so disappointed by the loser's performance, She joins in to give the winner a nice tender prize.
Join Site!
Buy Shoot!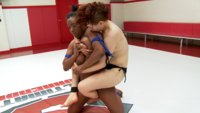 Both Ingrid and Lisa have won their rookie matches and have a undefeated rookie cup record. Someone has to lose today and someone has to be brutally fucked and humiliated. Winner beats the loser with her tits, ass and every other part of her body. Loser is utterly destroyed
Join Site!
Buy Shoot!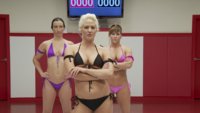 Today we bring you a special Mother's Day Update featuring some of our toughest moms. These moms do not play nice. This is a mini tournament to determine 1st 2st and 3rd places. Winner gets to do what ever she wants to the losers. But the two losers team up afterwards and do 2 on 1 revenge on the winner.
Join Site!
Buy Shoot!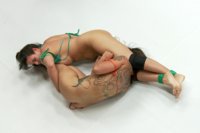 Today we have 3 of our best MILFS on the mat in a unique mini tournament. Dragon Lily is Back on the Mats with Penny Barber and Holly Heart. Each girl gets one round to prove herself against her opponent. If she wins she moves on to face the next opponent. This is a single elimination tournament. Once we have established who the best MILF is from the singles matches, We put the 2 losers against her in a 2 on 1 tag match round to show her a little humility. We have first, second and Third places but really everyone on Ultimate Surrender is a winner. Third Place gets gang banged DPed in the pussy and fisted. These Babes really are Mom's I'd like to Fight.
Join Site!
Buy Shoot!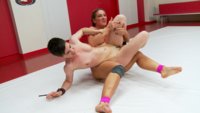 Savanna Fox and Joey have similar records. Both have 1 loss this season, this is the second match for each of them. This is a tournament match the the winner makes sure to rub in the loss extra special with foot worship, armpit licking, ass smothering and a good ole fashion brutal strap on fucking.
Join Site!
Buy Shoot!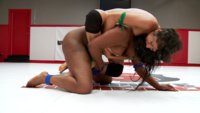 Lisa Tiffian is undefeated this season. She wants to walk through this rookie cup tournament and become a champion her first yet at wrestling. Vivi Marie is one of the most tenacious wrestlers on the roster. She never gives up. She has seen Lisa's wrestling videos and knows that Lisa's conditioning isn't all that great. Vivi plans on wearing down this big beautiful babe, and taking her town in the final round, hopefully by bringing her to orgasm.
Join Site!
Buy Shoot!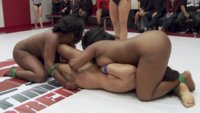 Welcome to Tag Team Tuesday. This week Lisa Tiffian and Yasmine Loven take ok Daisy Ducati and Andre Shakti. With all this Tit and Ass on Team Tarrasque, the Grapplers are in for some smoothering. This match only goes 2 rounds. One wrestler take a heavy hit and since the team captain for the Tarrasques didn't attend, it's an unfair advantage to put a fresh Darling in to replace her injured player
Join Site!
Buy Shoot!